We have all seen the horror of the Australian bush fires.
It's believed around fifty thousand koalas (as well as many other animals) have been killed in the disaster.
So, Year 1A decided to hold a "winter breakfast" — freshly baked cakes with hot chocolate — to raise enough money to join the World Wildlife Fund's charity adoption scheme.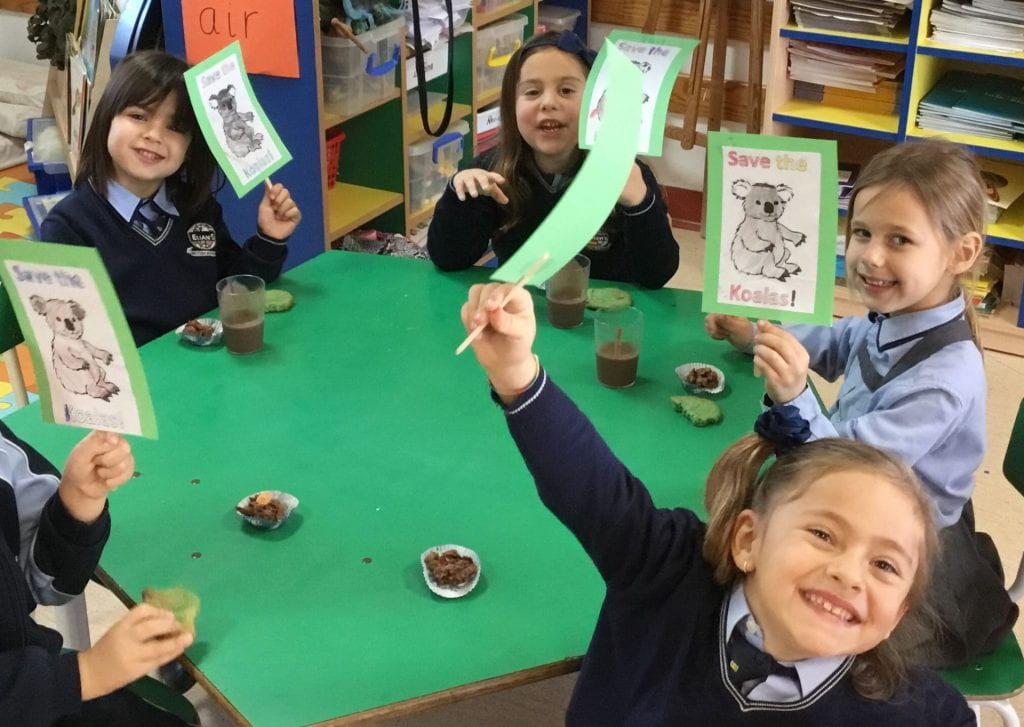 With the money they raised, the children in Year 1A have adopted a koala, which they've named Fluffy. The money will pay for Fluffy's care until he can be returned to the wild in Australia.